Lessons from Babbel's Research Transformation: Empowering Teams with Qualitative Research
We are happy to welcome Jennifer Dorman as speaker at the upcoming Qual360 Europe 2024 conference. Jennifer and her team will host a workshop and share her experiences from a massive transformation project at Babbel.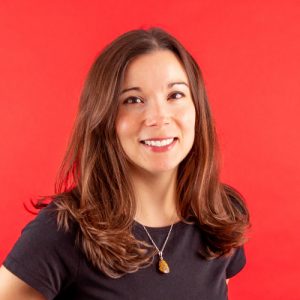 Jennifer Dorman is the Head of User Insights at Babbel, where she leads a multinational team of research experts. With a strong background in user and academic research, instructional and LX design, linguistics, and behavioral and cognitive science, she has dedicated two decades to understanding how people interact with digital systems and educational products. Jennifer's professional journey has taken her from higher education institutions in the USA to prominent global edtech companies such as Discovery Education and Babbel. Her insatiable curiosity drives her quest to advance user-centricity and data-informed decision making at an organizational level.
QUAL360: Without giving too much away – what is the core message of your talk and what would you like delegates to remember?
Jennifer: The core message of my talk is the transformation of user research at Babbel, emphasizing the shift from tactical to strategic impact by democratizing insights and rethinking the value that trained researchers bring to the organization. Delegates should remember the power of empowering cross-functional teams with both knowledge and tools and how it can revolutionize product development and deliver impact with increased velocity.
QUAL360: You are also giving a workshop with the Babbel team, tell us a little more about that?
Jennifer: In the workshop, we delve into actionable strategies for cultivating empathy, championing user-centricity, and implementing insight-driven decision-making across all levels of an organization. We'll explore how to empower all power who do or need research to deliver tangible value to users and to the business.
QUAL360: What motivates you to join the Qual360 Europe conference and what are your expectations?
Jennifer: My motivation for joining Qual360 Europe lies in the opportunity to share Babbel's story and gain insights from industry peers. I'm expecting a vibrant exchange of ideas and valuable perspectives on qualitative research to further enhance our methodologies, toolsets, and impact.
QUAL360: What is the place of qualitative research today, and where do you see the industry heading?
Jennifer: Qualitative research remains critical to understanding the intricacies of user behavior and motivations. Advances in tooling platforms make it much easier to integrate qualitative findings more deeply with quantitative data and even competitive intelligence to a degree. AI and machine learning are unlocking velocity in qualitative research and supporting overall capacity for research at scale, even going so far as enriching insights with predictive capabilities. Generative AI seems to be pushing research towards something like an inflection point, yet there is a lot of potential to leverage this technology and the platforms that integrate it to optimize qualitative research and, thereby, amplifying the user's voice and the expertise of professional researchers. I believe that the industry is moving towards a more comprehensive, hybrid approach of AI and HI (human intelligence).
QUAL360: What do you consider to be the 3 essential elements of the qualitative research toolkit today?
Jennifer:
Transcription Tools: Efficient transcription is key to making sense of qualitative data, especially at scale or in multiple languages. Platforms Otter.ai offer accurate and fast transcription services, enabling researchers to convert audio and video data into searchable, analyzable text.
Online Surveys and Interview Tools: Platforms such as Qualtrics, UserZoom, Maze, and others are crucial for both ethically and efficiently conducting moderated and unmoderated research.
Communication and Sharing Platforms: This could be a centralized repository or library where all research data, reports, and findings can be stored and accessed by all stakeholders. Tools like Dovetail, Condens, EnjoyHQ, Airtable, or Glean.ly have a strong track record of success in organizations across the globe.
QUAL360: Apart from work, what should delegates talk to you about at Qual360 Europe – do you have any particular personal interests, hobbies or extracurricular activities and engagements?
Jennifer: One of my greatest joys comes from volunteering with animal rescue organizations. It's incredibly rewarding to support these initiatives, whether through hands-on work or fundraising efforts. I've also found a particular soft spot for rescue rabbits; in fact, I've adopted a few myself. Aside from that, I'm an avid traveler. Exploring new cultures and experiencing diverse ways of life has always fascinated me. It ties in well with my interest in language learning and sociolinguistics. I'm always excited to learn new languages and delve into the social and cultural implications embedded within different linguistic nuances.
Explore QUAL360 EU vision for the future of qualitative market research! Discover the latest in technology and analytics with leaders from Booking.com, BBC, Babbel, eBay, Swarovski, Google, Hello Fresh, Reddit, Bose, Mars Wrigley, RBI and more. Don't miss out – secure your spot now!