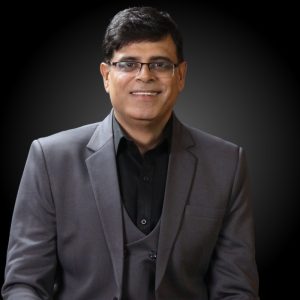 "With great power comes great responsibility." The marvel sentiment stands right for the implications of Generative Ai. This technological transformation has embarked on an era of enthusiasm and edginess. On the tip of everyone's tongue and finger, generative AI is a hot potato across the globe.
While the technology is not absolutely novel, the by-products definitely are. The year 2022 has been a tipping point for artificial intelligence as it marked the delivery of various consumer-facing applications like ChatGPT and more. Generative AI can mock the process of human creativity by fabricating novel data akin to the version it was trained on, elevating AI from facilitator to co-passenger. It does carry the superpower appeal in the hands of millions with attributes like speed, strength, agility, and resilience.
Generative AI is the new Market Research Influencer
Be it research, marketing, fashion, or healthcare, it permeated through levels of conversation. AI has garnered a new spotlight for its diversified usage across industries. The potential to make use of machine learning algorithms and natural language processing has transfigured AI into an influential tool empowering researchers to produce data-centric insights at full tilt. As reported by Gartner, 10% of all data generated will be AI-generated. Market research is the mainspring of brands and strategy. Projected to grow at 42% by the next decade, it is going to be the ultimate force in the overall haul of quick and efficient insights.
With AI, the global research industry is taking a plunge towards Research 3.0, embracing activities such as producing research concepts, corroborating previous hypotheses, examining large datasets, and assessing human emotions in qualitative studies. This advancement entails the adoption of both direct and indirect research approaches, harnessing expanded media, chatbots, decreased human involvement, and observational investigation. Recent research has indicated that this expansion will render certain conventional roles within the market research field obsolete, all the while expanding the horizons of market research into the realm of highly agile and intelligent insights. Overall, the mastery of AI has infused a contemporary era of innovation and adaptability.
The Changing Dynamics of Market Researchers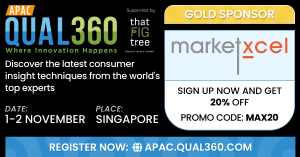 Change has been quite a constant when it comes to the insights industry. The days of pen-and-paper surveys transitioned into everything online owing to the disruptions brought in by digitalisation and mobile technology. This led to a paradigm shift in agile solutions addressing concerns of quality, reliability, and data representation. While the technology is here to stay, in what ways can market researchers adopt tools such as generative AI and seamlessly integrate them into their daily responsibilities.
Data collection: Regardless of introduced innovations and technological automation, data collection remains one of the most arduous and time-intensive tasks in data analytics. Certain facets including data classification, tagging, data cleaning, etc. can be labour-intensive and stand in need of notable human effort and intervention. It can augment customer relationship management datasets with external industry classification data, leading to a reduction in processing durations. Providers of data infrastructure would need to adjust their solutions and approaches to harmonize with potential disruptions brought about by generative AI.
Summarization of insights: Even in this age of decadent technology, the generation of insights demands a major chunk of manual activity. Current analytics and applied AI tools can only deliver descriptive and diagnostic analysis, leaving behind predictive and prescriptive analytics for human disposal. This area envisions massive breakthroughs that can be incorporated by Generative AI. It has the potential to encapsulate large volumes of data in an understandable format enabling businesses to make quick decisions. It further holds the potential to utilize contextual data and replicate human inference processes, thereby providing context to analytical outcomes and revealing actionable insights. Additionally, it might facilitate the contextualization of insights based on different user personas, thereby elevating the impact of data analytics. For those overseeing insights, this would translate to quicker responses to basic queries and could also assist significantly in the preliminary stages of delving into more intricate issues. Furthermore, by broadening the flow of insights, generative AI can make insights directly available to key business stakeholders eliminating the need for an insights manager.
Examining data: Creating software code to build analytic models comes with its own set of challenges and time constraints. In a report by GitHub, it surfaced that 88% of respondents stated that they were more productive and 96% indicated that they are "faster with repetitive tasks with the deployment of GitHub Copilot (built on OpenAI's Codex). Moving past mere time efficiency, the capacity of generative AI to integrate a more expansive business context while streamlining coding processes has the potential to truly revolutionize the field of analytics. Additionally, there exist other scenarios where generative AI's capabilities can be harnessed, such as its aptitude to generate training and synthetic data for constructing supervised learning datasets to train AI and machine learning models.
Customized Communication of target audience: Another additional advantage flowing from generative AI involves the capability to personalize communication aimed at both internal and external recipients. This technology could enhance the effectiveness of knowledge dissemination by adapting insights communication to suit different stakeholders within the business. Additionally, it could serve to customize briefs for research agencies, thereby simplifying the research procedure and reducing the need for extensive communication exchanges.
The starring role of Generative AI in Consumer life
We are now at the centre of the Digital Era. Though the journey had its own hits and misses and favourite consumer groups, Generative AI has cut across all kinds of consumers and age groups.  Once upon a time, the consumers that shied away from technology have now wilfully embraced first-wave generative AI.
Generative AI poses a better tomorrow for both consumers and brands. While most customers and brand loyalists have manifested their excitement to see the shades of generative AI in products and services, the brands are on standby to utilize this technology effectively and fulfil the potential and anticipated outcomes.
Key Takeaways:
Consumers are now changing their behaviour at the pace of the wind. With an attention span of 8 minutes, consumers now want quick services and fast responses. With technological advances, the demand for tailored and exceptional experiences continues to grow. Soon, generative AI will become pivotal in customer service. The integration of generative AI into services is becoming a consumer expectation, promising the delivery of personalized, premium-quality content. Generative AI's ability to create content that resonates on a customer level aligns with this trend, offering a pathway to meeting and exceeding consumer expectations.
Consumers who have engaged with generative AI express a desire for human agents to utilize it for answering their queries, alongside the assurance of accuracy and empathy inherent in human interactions. Consumers firmly believe that maintaining access to human agents is pivotal for maintaining trust, particularly in instances where AI customer service falls short. While generative AI enhances access to important information, there will be inquiries entailing problem-solving acumen and compassion unique to human agents. Generative AI possesses the capability to alleviate much of the low-value manual work that consumes significant time. This empowers brands to create personalized consumer experiences and tackle intricate challenges that thrive on the human touch.
Consumers with exposure to generative AI perceive it as an important tool for uncovering and navigating information. A critical domain where this transformation will have a positive impact is within the help centres. Generative AI has the potential to enrich help centres by offering contextual insights that contextualize a person's queries, diverging from the conventional approach of displaying FAQ page results. The amalgamation of external context from generative AI, coupled with company-specific particulars, presented in a conversational style, holds greater promise for resolving customer issues compared to the more restricted assistance typically available through traditional help centres.
Explore QUAL360 APAC vision for the future of qualitative market research! Discover the latest in technology and analytics with leaders from Kimberly Clark, Colgate Palmolive, Nestle, Coca Cola, Fonterra, Reckitt, 3M, Mondelez International, Unilever, Singlife, Haleon, Heineken, Meta, Mercedes-Benz AG and more. Don't miss out – secure your spot now!