Market research stereotypes: One of the questions we asked all our speakers at the upcoming Insight Extravaganza 2023 conference was to point out some true and false stereotypes about market research(ers). Interesting enough two main points stood out that also have been highlighted in discussions across the industry in the past months. Data and the Human Touch. So let's look at some of the market research stereotypes and what our experts think about them.
The human touch
You always know you're going to get something interesting or surprising when you meet with an Insights expert.
Noah Roychowdhury, Global Director of Cx Optimisation at Colt Technology Services points out that one of his true stereotypes is that "most people who work in this business are naturally curious people. While Marissa Bell from Reddit agrees, saying that: "You always know you're going to get something interesting or surprising when you meet with an Insights expert. They know about changes in behavior or shifts in the industry before anyone else does."
Visa's Director for Global Insights, Michael Nevski, confirms this by highlighting a false stereotype for him: "A lot of people think about our industry and profession as pure survey experts who ask a lot of questions. When in reality, it takes much more to be a well-rounded expert. You need to be an expert in many aspects of research including methodologies and techniques combining a vast range of types of research and its applicability."
Steve Jobs famously quoted Henry Ford once "If I'd ask customers what they wanted, they would have told me a faster horse". What often gets missed is that Steve was indeed obsessed about getting into the minds of the consumers and he had realized after working on several tech initiatives that ignoring consumers comes with its own peril says Vinay Virwani, Head of Consumer Insights for Dabur.
In-fact, Vinay cites one of Apple's memos titled "The Apple Marketing Philosophy", the first and foremost principle is "we will fully understand the customer's needs better than any other company". His comment was not a sweeping statement on market research in general but the traditional way in which it is done.
So what about data?
Again, Noah boils things down to one simple but true statement, saying it is a false belief that "you have to be good at mathematics or statistics" to be a successful market researcher.
According to Michael Nevski Blog Post, it does of course help to have a solid understanding of data and to be able to recognize patterns and connections. "The very true stereotype is that we're data nerds when it comes to understanding consumer and client behaviour. Whether you conduct a quantitative survey study, in depth interviewing or observe somebody how they interact with products in natural settings, the focus is on understanding patterns and connecting dots to tell the story behind those numbers."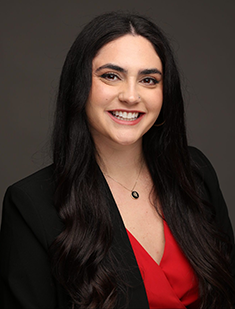 Marissa Bell emphasizes on the connection between data and business decisions, saying that: "A false stereotype I have experienced in the industry is that Insights are interesting data points or behavior changes, but do not inform change for a business. When in fact, most researched behavior or perception change will directly impact businesses across verticals. Our job as an industry is to make sure the business implications are clear for every insight and piece of research shared. The "so what?" is the most important part of the work."
This relates directly to Vinay, who mentions that while it is a true stereotype that market research can slow down projects, you likely won't be successful without it: "True Stereotype – Market Research slows down the project. Notwithstanding the emerging agile tech, market research does remain another "gate" to be passed. It does slow down the project as much as a stability study slows down product development. But you wouldn't launch something without a stability study – so why would you launch something without market research?"
The ultimate truth however is the one false stereotype that Beste Demir from Danone points out: "False is that insights professionals have a crystal ball."
Join us for more true and false stereotypes, our world-famous Failure Panel and of course case studies from ground-breaking research projects presented by leaders like Ikea, RB, General Motors, Visa, Danone, Google, Twitch, Youtube and many more at the virtual Insights Extravaganza 2023.
Tickets are now on sale for $199, – at https://www.insightextravaganza.com/
Interested to read more? Check out the below articles:
VISA's Director of Global Insights, Michael Nevski shares influential motives ahead of Insight Extravaganza 2023