In the lead-up to the much anticipated 2023 edition of MRMW North America, we speak with Matt Klein, Head of Global Foresight, Reddit about his view on the state of the industry, his presentation at MRMW and his personal newsletter exploring emerging cultural shifts.
MRMW NA: We are delighted to have you as our speaker at MRMW NA 2023. Without giving too much away – what is the core message of your talk and what would you like our delegates to remember?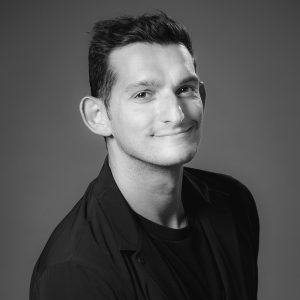 Matt Klein: We're conflating "trending" with "trends" and it's a detriment to ourselves, our industry and most importantly, our clients. Brands who were excited to participate in online conversations viewed — and still do — trending headlines, memes, challenges, aesthetics and -cores as critical opportunities to join in on culture. The presumption being: by engaging in this discourse, they can appear culturally relevant and influence sales. But the "trending" is ephemeral, often devoid of human desires, and perpetuated by algorithms. It's a distraction. For brands to effectively resonate in culture, they have to look beyond the trending, and to the original definition of "trends" — more substantial shifts rooted in real human needs and desires. We need to remember the human.
MRMW NA: As a Foresight Leader, what does the future look like for the NA market?
Matt Klein: Uncertain. And I don't mean that as a punt on the question, but a very genuine answer. The pace of cultural change is accelerating in many regards — tech, climate, style, nostalgia, conversation. Sixty-four-percent of people globally feel as if culture is accelerating. And that's according to the consumer who's just seeped in it. For those of us tasked with scanning, tracking, analyzing and activating upon change, the feeling can be overwhelming. Unpredictability is guaranteed and table-stakes. How does your brand avoid being caught flat-footed is the question of the moment.
We need to remember the human!
MRMW NA: You are also a cultural analyst. How important is culture in today's global context, inside and outside of work? How can culture be applied to your field of work?
Matt Klein: A perfect transition. Culture is the DNA of a society — the set of rules, conventions and beliefs which rule. Or in other words, culture is the operating system of society. You can't build or program without first comprehending the foundational layer. For this reason, cultural proficiency is critical. And as mentioned, when culture is accelerating, and stakes become higher, that comprehension becomes invaluable. Cultural strategy thrives in-between the traditional category and consumer data. It's the weird, unexpected and complex insights which explain it all. Leveraging that piece of the puzzle makes all the difference.

MRMW: With the current volatility and uncertainty in the markets and businesses, what role does Foresight play in organizations?
Matt Klein: Foresight is not about crystal ball predicting or having complete answers. It's a competitive advantage about thinking beyond the current moment or quarter. It's recognizing that change comes fast and hard, and leveraging cultural fluency means not chasing the puck, but having the confidence and preparedness to meet it where it's going.
MRMW NA: You are also a writer, talking about a lot of cool things and the latest trends. Could you tell a little more about Zine?
Matt Klein: ZINE is a personal newsletter, exploring emerging yet overlooked cultural shifts. I've explored the ethics of virtual influencers, the rise of modern religions and fandom, the surge in paranormal content as a means for answers, and how our current media can still be saturated with reboots and franchises despite a boom of creators. ZINE started as a little hobby, and still remains one, but now reaches tens of thousands globally and was recently nominated for "Best Independent Newsletter" by the Webby Awards. Check it out here: Zine.KleinKleinKlein.com.
MRMW NA: As one of our speakers this year, what motivates you to join MRMW NA 2023 and what are your expectations?
Matt Klein: I love thinking about thinking, and any opportunity to both share those thoughts and hear from others — I'm there. The lineup is absolutely killer, and it's an honor to be amongst them. The ability to learn from the best, network, riff, and then act upon those insights about insights is incredible. I can't wait.
Join Matt as well as leading thinkers in the insight space from McDonald's, Pepsi, Microsoft, Subway, Mondelez, Delta, Linkedin, Warner Bros, Snap, Dropbox and many more at MRMW 2023 in Atlanta (June 28&29).  Tickets are available at https://na.mrmw.net/
Related posts & articles:
Market research stereotypes – true and false
VISA's Director of Global Insights, Michael Nevski shares influential motives ahead of Insight Extravaganza 2023
IE2023: Delivering on speed, quality and cost is possible, says Vinay Virwani from Dabur